About me
Hello lovely visitor! My name is Nevita and I am an artist, among many other things, as art is one of my many passions.
I attended OCAD University from 2015-2019, pursuing a fairly new and dynamic major called Cross-Disciplinary Art: Life Studies. To put it simply, it is a program that combines multiple disciplines and mediums. It mainly combined science and visual arts and allowed us to work in any and all media we wanted to. I also minored in Drawing and Painting.
Although the program was in early development and very open-minded, exercising such a wide variety of topics made it challenging to return to an understanding of my own identity as an artist. It wasn't until much later after graduating, that I was able to begin sorting it through.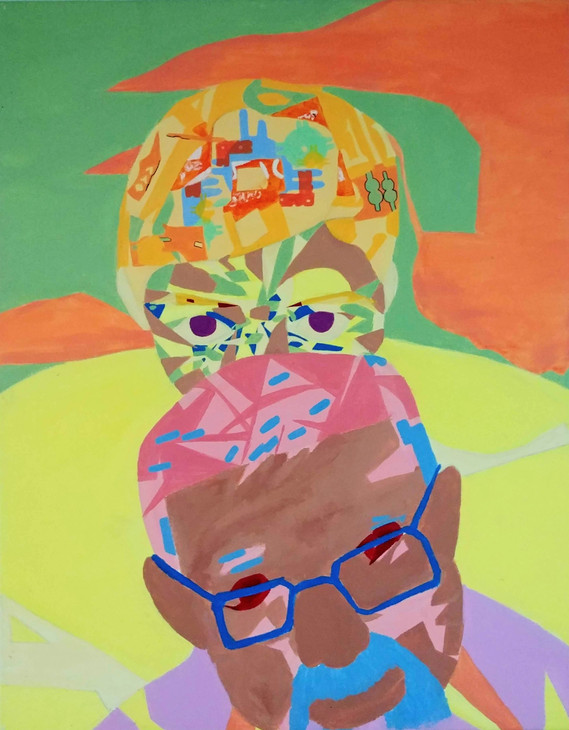 My work
Most of my work are drawings and paintings, along with a few experimental films and sculptures. My original reason for pursuing art is my love for the abstract; paintings, drawings, thoughts and ramblings. I began doing abstract paintings at the age of 10 perhaps (I have also found some encyclopedias and notebooks with odd drawings from my childhood), the only reason being that it made the most sense to me in times of great confusion. The creation of these early pieces allowed me to make sense of all the energy in my mind and to then create a meaningful place for myself within the social world and community. Art became a medium to both project my mind, and interpret the world through.
After gaining this passion for abstract art I wanted to learn more, and so I pursued every opportunity I could to work in many mediums. After joining all the art classes and the art club in high school, I learned to draw more realistically and graphically, painted on different surfaces, worked with glass, fabric, wood, plastic...And of course studied art history.
I also joined many science classes such as, biology, chemistry, Earth and space sciences. I created a claymation for a biology project that made me want more to pursue film, which I have done when I had the chance.
As you can tell, I have many interests, as much as which I want to pursue. But I want to be more than just average in each of these disciplines, more than just a jack-of-all trades. As I stated in part of my application to OCADU, I want to do like Leonardo, and become a master in them all.